Organizational Mentoring
Client Profile:
Small privately held technology company struggling with their sales which had not increased over the last several years. The CEO and other senior staff members were convinced that the company needed to beef up their sales staff to help bring in more sales.
Challenge:
Recognizing there were other issues preventing healthy sales revenues, the CEO needed to convince his VP of Sales and other senior staff members that hiring more staff including a telemarketer may not necessarily be the answer to lagging sales.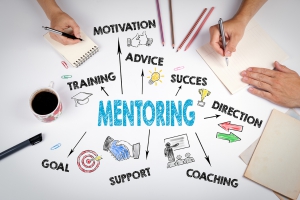 Once People Resource Strategies started evaluating the sales department, we realized that the VP of sales may be part of the problem since technology sales was a new arena for him. In his previous position he had been involved in consumer sales from a storefront. He did not have clear and precise sales plans in place for his sales staff and struggled with the process of B-2-B sales involving large capital and long selling cycles. The VP had also hired staff not fully qualified for technology sales although they were at the top in their respective industries. The CEO realized that he needed to make some drastic changes in the department before looking at expanding the sales staff. At this point, the department was losing money and sales revenues were much lower than sales salaries for nearly two years
Solution:
The CEO had two options at that point: either change his VP of sales and some of the sales staff; or develop a strong performance plan for the department. Our recommendation was that the company provide the sales staff with the opportunity to perform once they were made fully aware of the company's expectations of them. We also recommended the company put an assessment and coaching plan in place to help identify and develop the skill sets necessary to succeed. People Resource Strategies started the process by doing a traits/skills assessment of the sales staff which helped identify the specific development areas for each of the staff member. We provided coaching to these individual and were able to help them become successful in their sales role. PRS also identified 2 individuals who were a bad fit for their intended role and they left the company. The VP of Sales, eventually left the company approximately nine-months later saying he didn't feel he was going to be a good fit for the sales organization going forward.
Due to the success of the assessment tool PRS brought to the company and the coaching that followed, we were asked to bring the same services to the executive team. This exercise with the executive team resulted in better strategic planning and follow-through of the organizational and department goal by helping each executive staff develop better interpersonal skills and more effective collaboration processes.