Employee Relations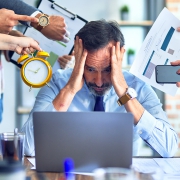 The HRAdvisorTM can be a go-to source for your employees when they need to speak with an HR person – of course, all confidentially. Sometimes employees want to talk to someone to better understand how to manage their role and maybe deal with workplace conflicts.
People Resource Strategies can provide one-on-one conversations with an employee or facilitate workplace conflicts. Managers often come to us to find solutions to employee issues or to get better at their own roles.
PRS also provides coaching services to help your employees better develop the interpersonal skills they need to be successful in their roles.