Infrastructure Design
Client Profile:
Medium-size privately held software development company looking to develop a performance management system for its workforce in addition to developing some other HR related programs.
Challenge:
The owner recognized that in order to move forward and prepare the company for an IPO in the very near future, the company needed to make sure it had good staff on board and a system of evaluating them going forward. The company had grown through several acquisitions and bringing the different cultures and existing programs together was a challenge.
Once People Resource Strategies started evaluating the sales department, we realized that the VP of sales may be part of the problem since technology sales was a new arena for him.  In his previous position he had been involved in consumer sales from a storefront.  He did not have clear and precise sales plans in place for his sales staff and struggled with the process of B-2-B sales involving large capital and long selling cycles.  The VP had also hired staff not fully qualified for technology sales although they were at the top in their respective industries.  The CEO realized that he needed to make some drastic changes in the department before looking at expanding the sales staff.  At this point, the department was losing money and sales revenues were much lower than sales salaries for nearly two years.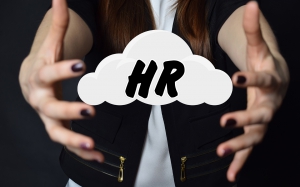 Solution:
People Resource Strategies was hired on a 3-month project basis to help the company develop a performance management system and establish a process that will work across different states. As we started working through the process of establishing performance guidelines, PRS discovered that the company had inconsistent job descriptions due to the various acquisitions. PRS streamlined the job descriptions and then developed the performance appraisal system closely tied to job descriptions. To be more consistent across the board, we also developed a comprehensive compensation and incentive plan to work hand-in-hand with the new performance management plan.
The development of these different systems required working with various managers and department heads and obtaining their buy-in, without which even the best of plans do not succeed. Some already had their own programs they were utilizing on their own. PRS took some of the existing features of these programs and incorporated them into the new ones.
PRS rolled out each of these programs in steps where the first completed performance appraisal took a lot longer than anticipated since we conducted online training for all of the employees. PRS also used a very basic version of the intended performance appraisal form to first get everyone used to the idea of doing formal appraisals which later was further modified to be more comprehensive.
PRS also developed manuals for the various programs it created including procedural manuals for Managers and the HR department, policy handbooks to support the new programs put in place to maintain consistency from location to location and employee to employee, and an Employee Handbook for use across states.
The entire project took us a little over one year and before leaving the project, PRS trained an internal person to be responsible for managing all the HR programs that were put in place.