Training & Development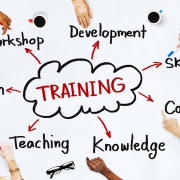 Today organizations are working much harder and smarter in order to provide higher levels of value, quality and service to its customers. Training has become an essential component of a company's success, regardless of size.
People Resource Strategiesrecognizes that organizations are unique and different. Our on-site training is tailored to your specific needs with customized programs developed for all levels of employees.
Some of our training includes areas such as:
Management Development
Sales and Customer Service
General Topics
Human Resources