HR Audit & Compliance
People Resource Strategies will work with your staff to help ensure you are managing your workforce in full compliance with all necessary local and federal laws and regulations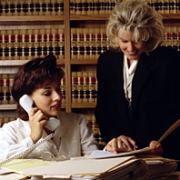 No need to struggle through the continual changes in local and federal laws and compliance requirements. People Resource Strategies will work with your company to ensure that your processes are up to date with the ever-changing compliance landscape.
It all starts with an audit of your HR processes and function so that People Resource Strategies can identify areas that are working well and areas than can be improved to be more in compliance while saving your staff time and energy.
People Resource Strategies has helped many companies develop comprehensive procedural manuals for day-to-day HR, performance management, compensation plans, employee benefits implementation, such as general leave, FMLA, COVID-19 related leave, etc.