The HR Advisor™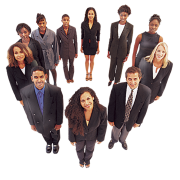 Developing, Managing, and Leading Your HR Initiatives from Start to Finish
Small- and medium-sized companies occasionally need high-level HR expertise but don't have the resources to employ someone on-site. Acting as your Virtual HR Executive, People Resource Strategies provides companies from answers to day-to-day human resources questions to internal audits to help you build strong HR infrastructure which puts your business in a stronger position around employee relations. We can provide support for all your strategic HR initiatives or just become the sounding board for your management staff on HR related questions and issues.
If your company is in the process of developing an HR department, we can train, coach, and provide on-site mentoring services to help less seasoned staff members handle complex problems and the strategical aspects of HR.
Here are some typical client results:
Decreased legal exposure
Improved retention of key employees
Better communication across teams/departments working together to solve problems
Strengthened leadership skills, improved manager confidence and a more engaged workforce